Which DJ to choose for your wedding?
Ambience is an integral part of your wedding's success, so it's best to entrust it to a seasoned professional, capable of managing sound, lighting and any entertainment.
There are many DJs in the area who can meet your expectations, but not all of them will be perfect for you. Here are a few tips to help you select the ideal DJ, depending on the theme of the evening, your musical tastes, the services you want, etc.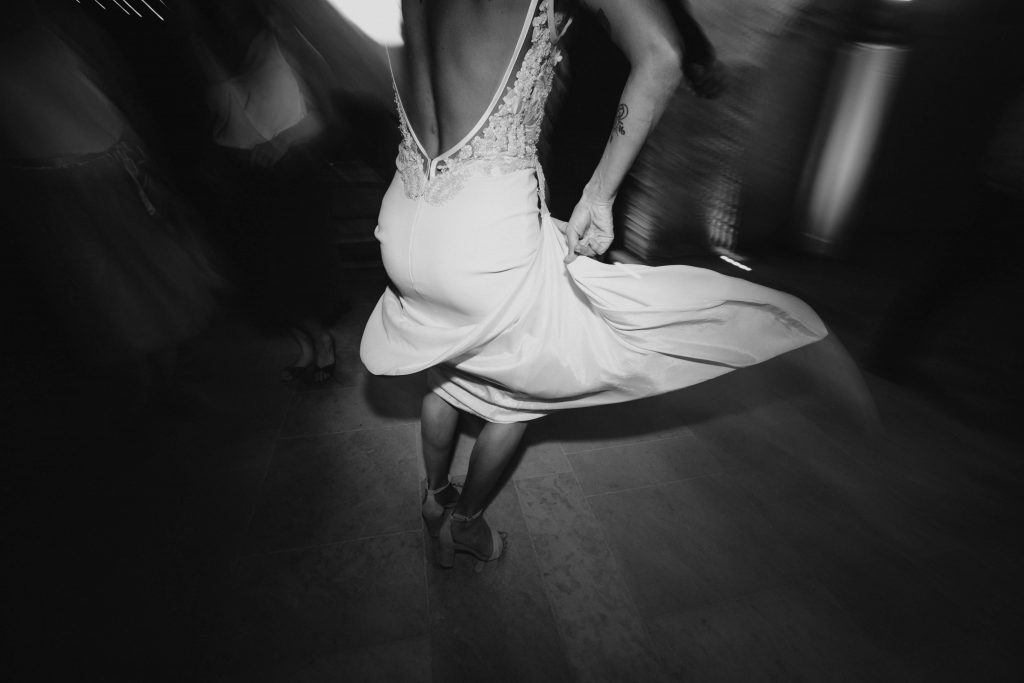 Your wedding music is not just a matter of taste!
Weddings are, of course, YOUR special moment, and you need to find a DJ with a playlist of songs you'll love. But be careful: the aim is to please the vast majority of your guests, so as to create a convivial atmosphere. That's why it's important to select a DJ who can play your favorite dance tunes, but who also has a playlist broad enough to please everyone and adapt to the changing mood of the evening.
The best solution is to contact a DJ who can provide you with a personalized playlist: you give him information on the style of music and atmosphere you're looking for, and it's up to him to compose the perfect set. But don't hesitate to make suggestions of your own, so that he can incorporate them into the playlist.
DJ services for weddings aren't just about sound!
The DJ's style and the feeling you'll have with him or her are essential, but they're not the only points to consider. DJs generally offer many other services too: installation of light structures, provision of equipment, etc.
If, for example, you'd like to have an overhead projector and microphones to animate the evening, think of service providers such as Monsieur Sept or Nuit Blanche. And if you'd like the provider to make a nice film of some of the evening's highlights, look no further than 33 Tours DJ.
They all have solid experience and can offer you a festive evening tailored to your needs! They can even provide additional entertainment, such as a vinyl bar or a blind test.
DJ set or live band?
The traditional DJ has the advantage of being able to offer a very wide variety of musical styles, but perhaps you prefer the presence of live musicians.
If you've chosen a band yourself, make sure they've got all the equipment they need to provide the right atmosphere throughout the evening. If not, you can also call on a service provider to take care of the sound and lighting. 33 Tours DJ is accustomed to working in these conditions, and can recommend a few musicians with whom we've worked successfully.
You can even combine the two styles: a band to start the evening and a DJ to keep you dancing all night long!
Need help finding a qualified DJ?
By organizing your wedding on our property, you are free to choose the service providers who will accompany you. But given the vast choice of DJs in the region, we'd like to give you a helping hand with this shortlist of competent professionals:
monsieur sept
33tours.dj
Nuits blanches