The courtyard under the plane trees
Le petit Roulet in Provence
The large courtyard of Le Petit Roulet offers you a unique moment of intimacy with your loved ones.

The property is organized around the large 625m2 (25mx25m) courtyard. The courtyard was built successively between the medieval period and the 17th century.
Remains of the vaulted arches that completely enclosed the property to guarantee the defense of the goods stored there can be seen; the ruins of a former use as a fortified farm.
The courtyard faces south, but benefits from the refreshing shade of two century-old plane trees, as you'll find in many a Provencal village.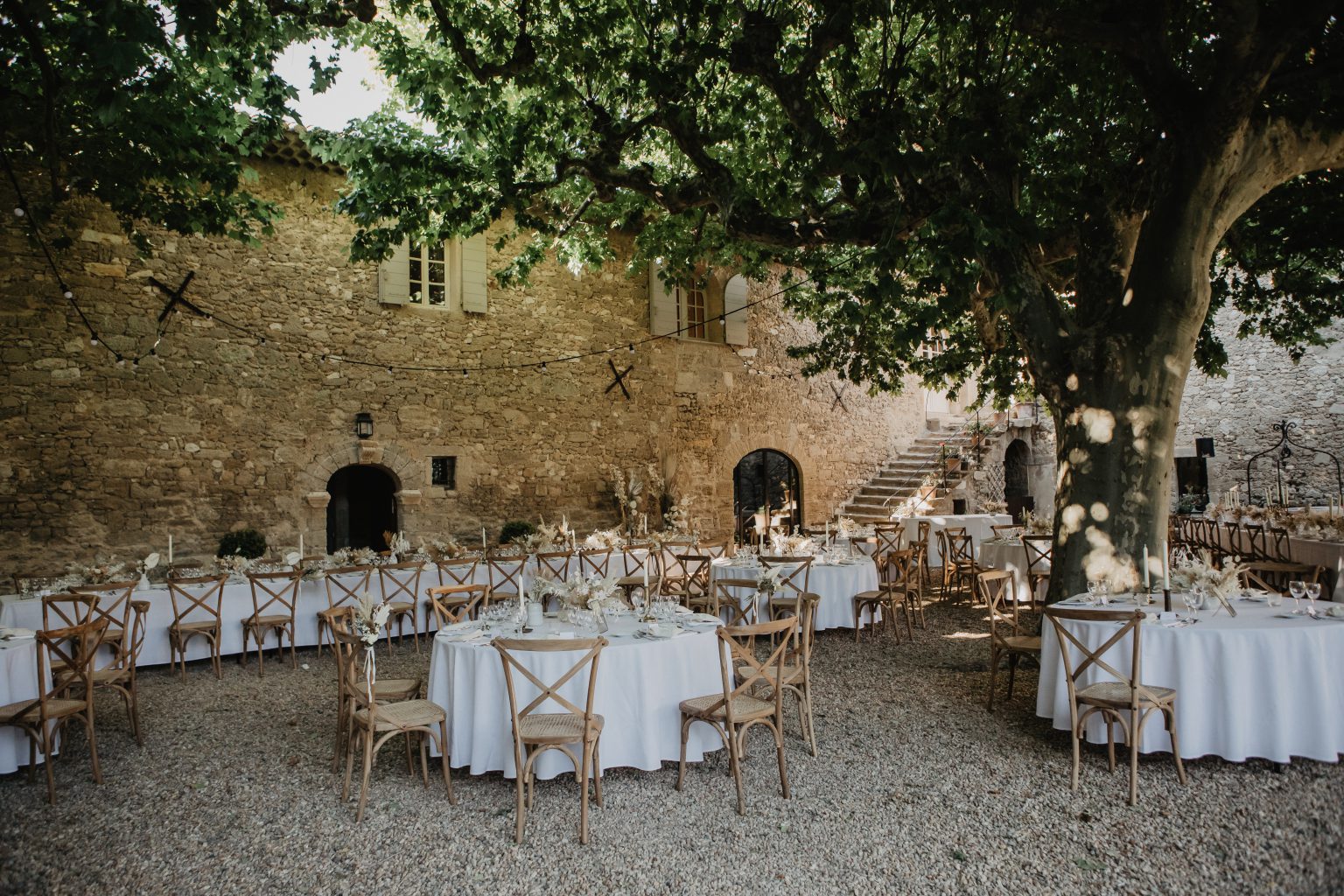 When night falls, the courtyard is transformed into an atmospheric setting for your wedding.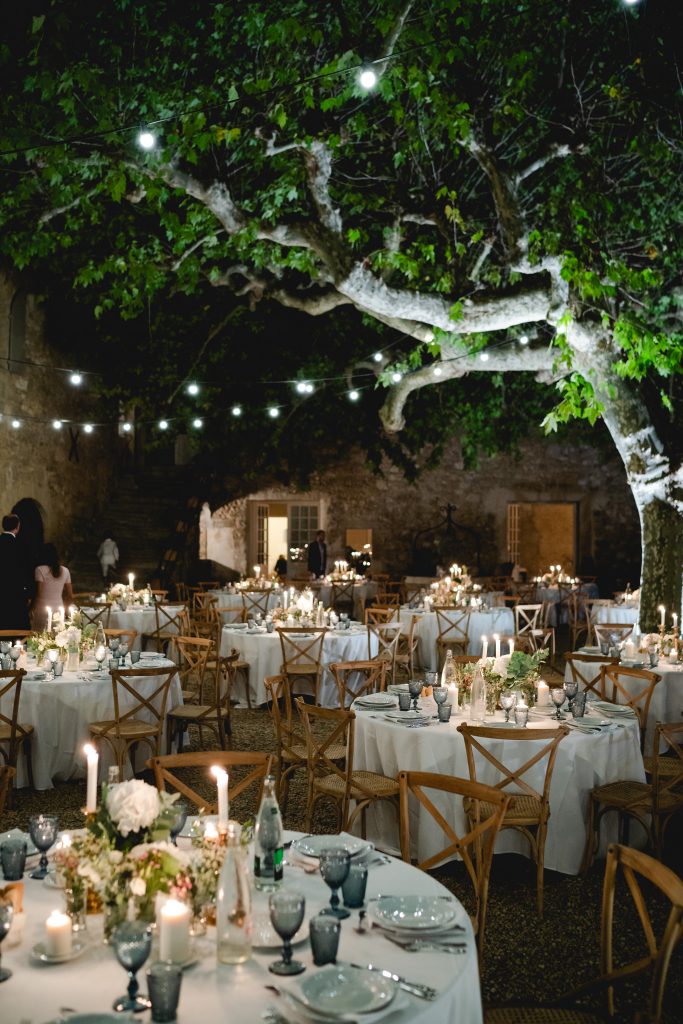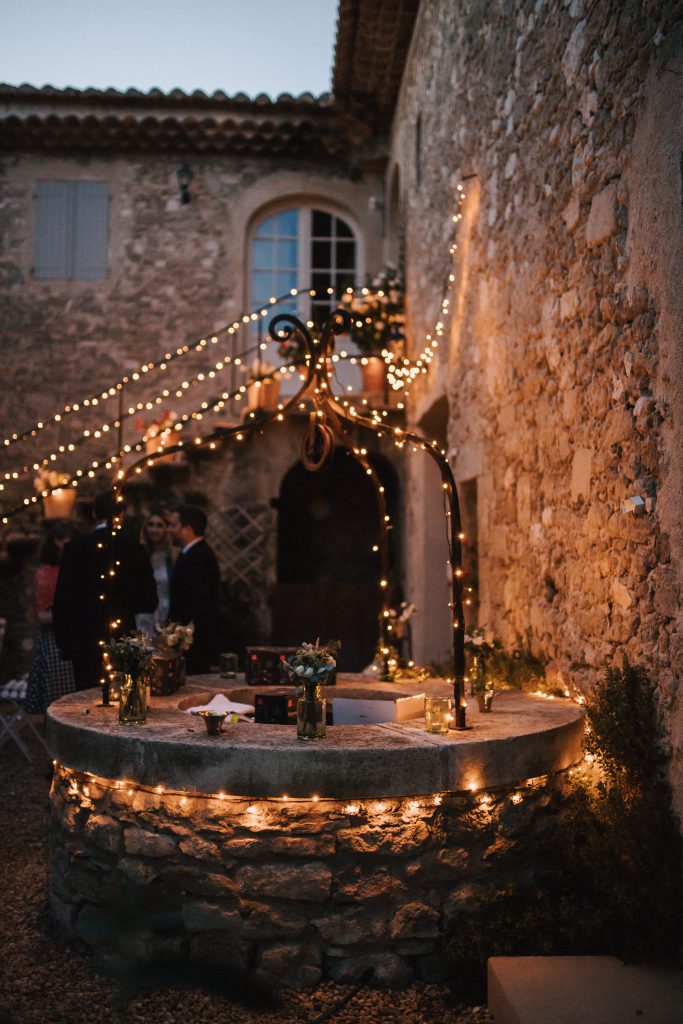 On the left, you can see an outdoor setting for around 100 people around 14 round tables.
A garland is permanently placed between the front of the property and the century-old plane trees, providing warm, subdued, even light throughout the courtyard.
In this photo, the property's "Saint Rémy" chairs and round tables have been used.
The decor was set off by a host of candleholders, creating a magical atmosphere for this superb wedding.