The vaulted hall
Le petit Roulet in Provence
A room steeped in history from the 16th century, renovated in the Provencal tradition. Shades of white vary throughout the day and evening. An ideal setting for guests staying at the estate.
The vaulted ceiling room, with its large wooden table, sofas and armchairs, piano and fireplace, offers a large private space for guests staying in the gite part of the estate. It opens directly onto the courtyard and kitchen. You'll be impressed by its volume and authenticity. This former medieval stable has been renovated in the Provencal tradition, preserving the original colors and materials.
All the decor was found in the local antique shops.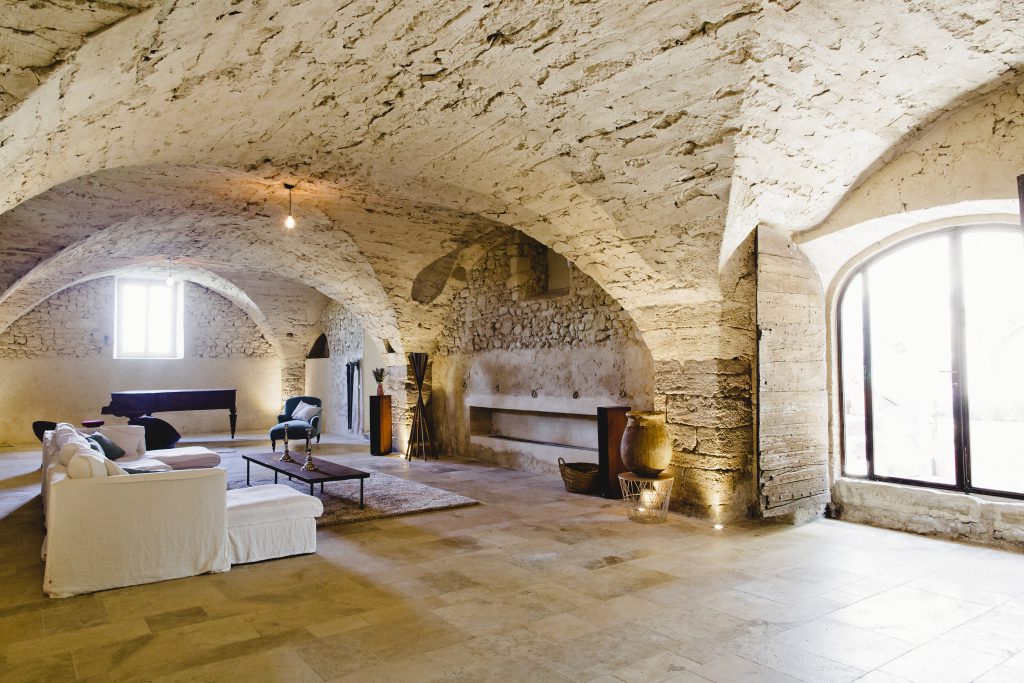 Comfort and authenticity

The original porte cochère overlooks the courtyard and plane trees.
This room, like the rest of the property, is heated and air-conditioned, providing every comfort for guests staying at the estate.
"The vaulted hall is a former stable from the medieval period, ideal for your wedding.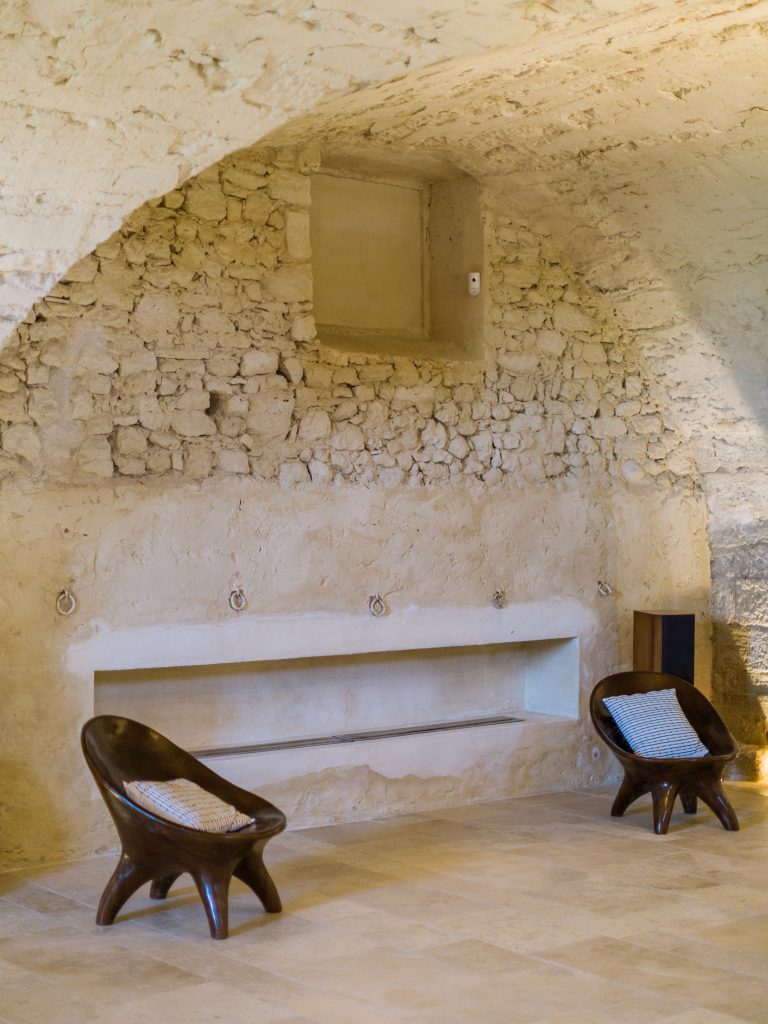 The warm white room is adorned with numerous details reminiscent of the old stable, such as the imposing vault feet and the period stable rings.
We wanted to renovate this room while preserving its raw appearance as it was over 4 centuries ago.
The air-conditioning and fireplace mean that you and your friends can enjoy the property all year round in optimum comfort.
Length: 22m
Width: 6.5m
ceiling height: 3m50
Air-conditioned room
Private area
Large fireplace
Dining table