The pergola
Le petit Roulet in Provence
In the shade of the canisses, under the poolside pergola
Enjoy this superb 100 m2 space shaded by canisses on the exotic wood terrace. You'll enjoy views over the property, gardens and olive grove. Ideal for cocktails or brunch the day after your wedding.
The pergola is located just outside the barn, making it easy to get to in the case of a secular ceremony.
A large number of electrical outlets allow caterers to connect their equipment in complete safety.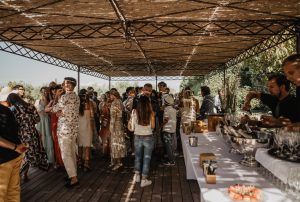 A friendly place to travel around the estate
It's a real pleasure to gather under the cool shade of the pergola. Guests come and go from the olive grove to the courtyard. Children run in the grass around the pool.
Some brides and grooms have set up manges debout, cushions or rugs so they can stretch out and enjoy the last rays of sunshine at the end of the day, offering that uniquely warm light of Provence.
You'll be standing at the foot of tall cypress and cherry trees.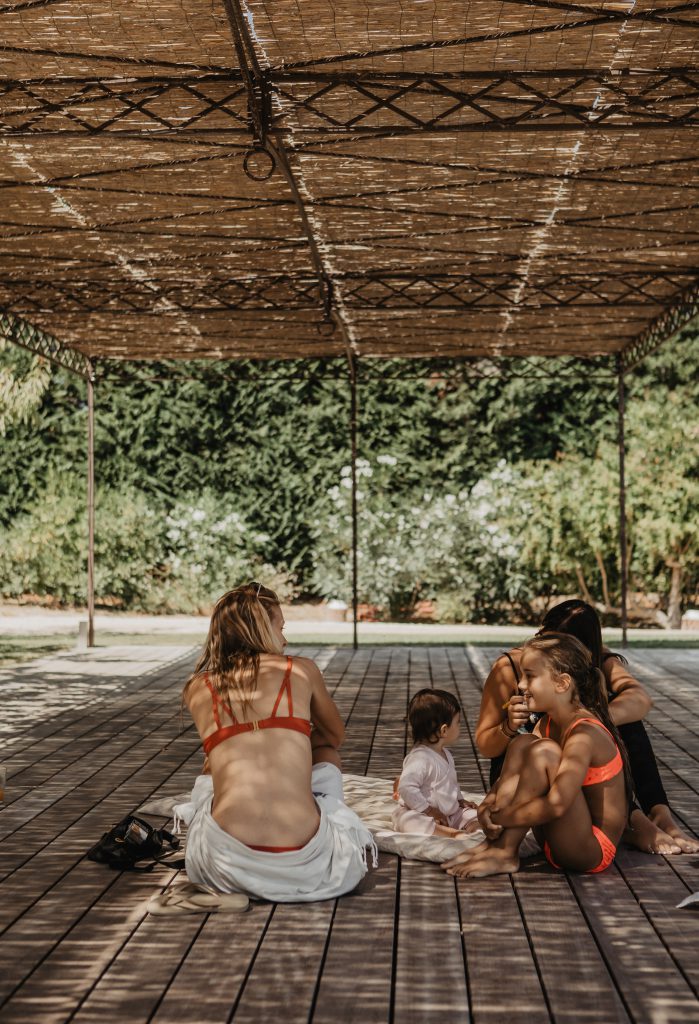 Traditional wrought-iron structure made by a local craftsman
pergola length; 12 metres
Pergola width: 5 metres
Pergola area: 60 m2
Terrace length: 15 metres
terrace width: 6 metres
Terrace area: 90 m2
4 high-intensity electrical points
lighting
"Canisse is a reed used regularly in Provence to create soft shade.