The swimming pool
Le petit Roulet in Provence
A very large swimming pool, for atmosphere and freshness 
Enjoy the sun-drenched pool together, a few hours before your guests arrive, with your eyes on the property, the olive grove and your lover. A swimming pool is the promise of a unique moment. We wanted it to be large, but above all in the colors of Provence. You'll be struck by its blue and gray reflections. It's like Le Petit Roulet: raw, elegant and welcoming.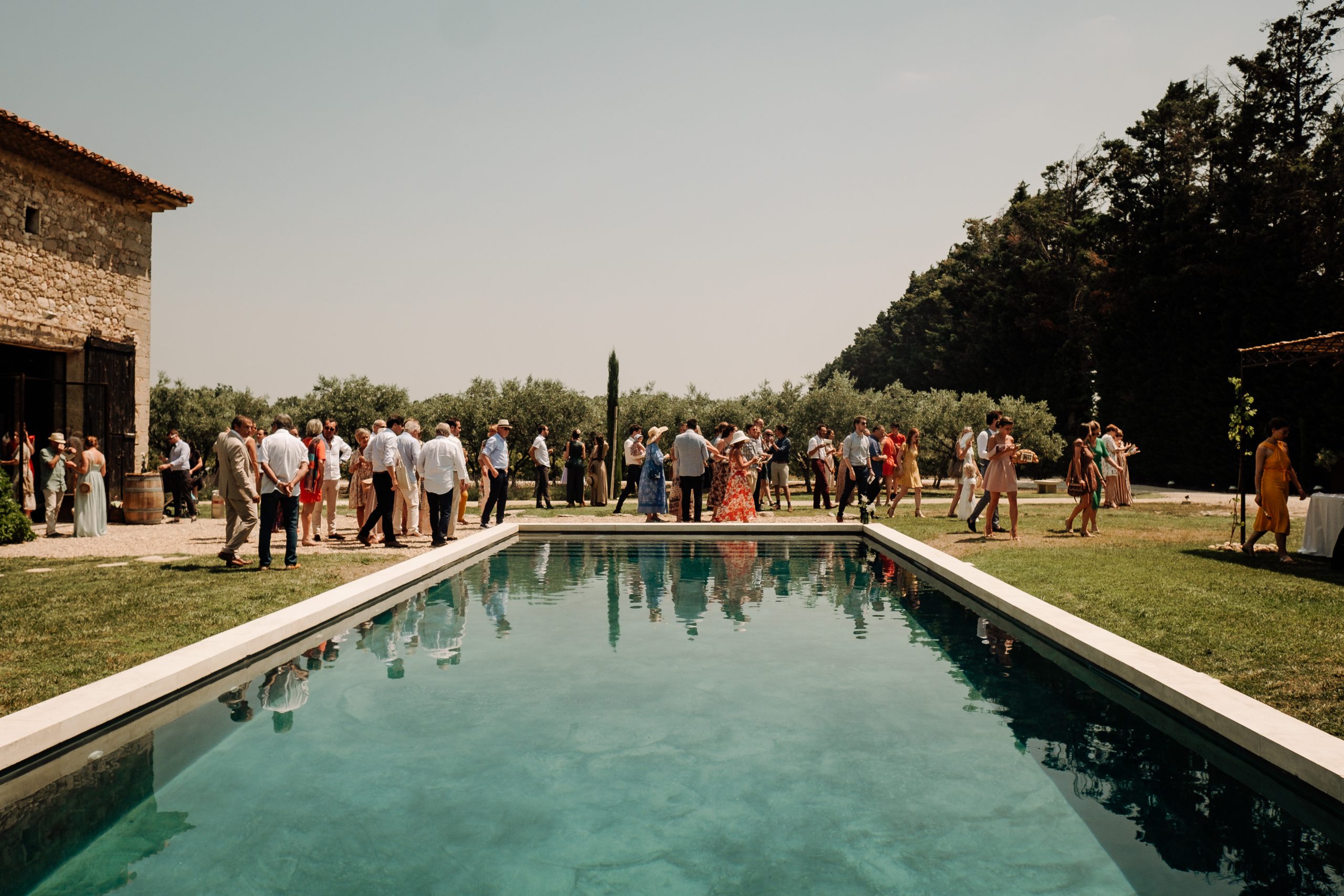 Ideal exposure for your photos
At cocktail hour, the sun slips towards the horizon. An ideal opportunity for your photo shoot in these warming colors, in shades of red and orange, blending perfectly with the gray, green and blue of the pool and Provence.
Your photographer will take advantage of those moments when your guests are enjoying your wedding in Provence; a few glasses of champagne, some amuse bouche, laughter, children playing. You won't be far from your friends for this photo shoot, which can take place by the pool or in the olive grove just a few yards away.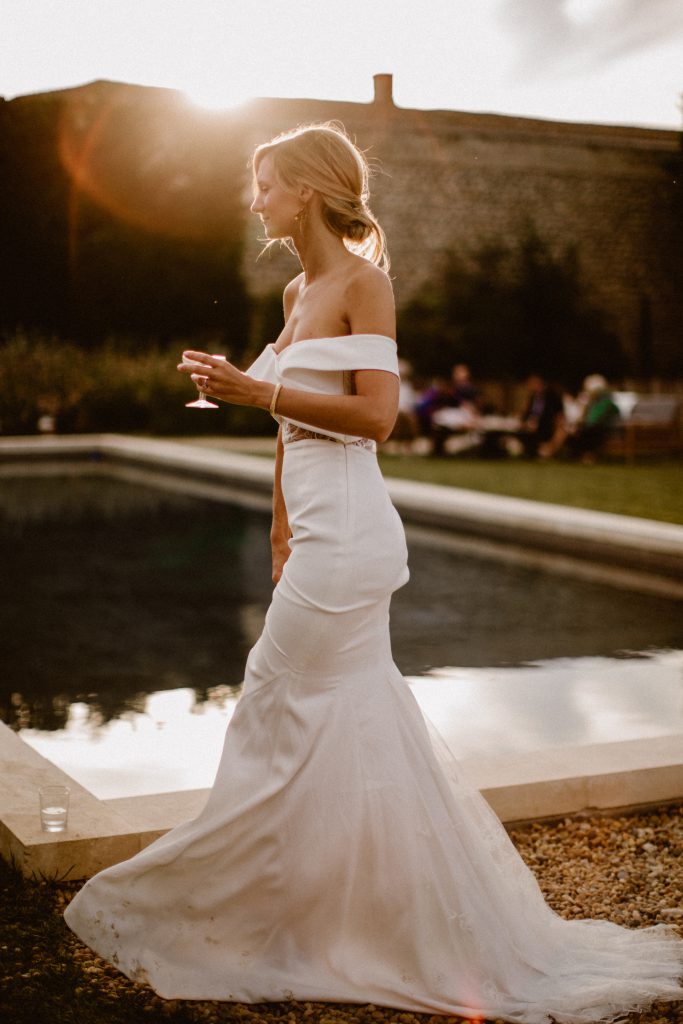 length: 15m
width: 5.50 m
Depth: 1m10 to 1m70
Lighting system
For the safety and peace of mind of your loved ones, a lifeguard will be present on the wedding day as soon as your guests arrive.